Shabana Azmi n'est pas étrangère à l'industrie cinématographique internationale. L'interprète chevronné sera désormais vu dans la prochaine série Halo en tant qu'amiral Margaret Parangosky, directrice de l'Office of Naval Intelligence. La série, qui a Steven Spielberg comme producteur exécutif et est basée sur la célèbre franchise de jeux vidéo Halo, se concentre sur une lutte épique du 26e siècle entre l'humanité et une menace extraterrestre connue sous le nom de Covenant.


La série à venir est titrée par Pablo Schreiber, qui, tout en parlant avec un réseau de télévision de premier plan, a mis en lumière son travail avec Shabana Azmi. Paul a jailli à propos de Shabana en disant: «J'aime Shabana, elle apporte tellement au spectacle. L'amiral Margaret Parangosky a un rôle très important. Ses interactions avec le Dr Catherine Halsey (Natascha McElhone) sont cruciales pour l'intrigue politique de l'émission »
Il a poursuivi en disant que même s'il n'avait pas passé trop de temps avec elle hors caméra, il était ravi de la revoir à Los Angeles pour la première. "Je suis vraiment excité de la voir car elle est un vrai trésor pour moi. J'étais vraiment honoré de travailler avec elle et je le lui ai dit à plusieurs reprises. »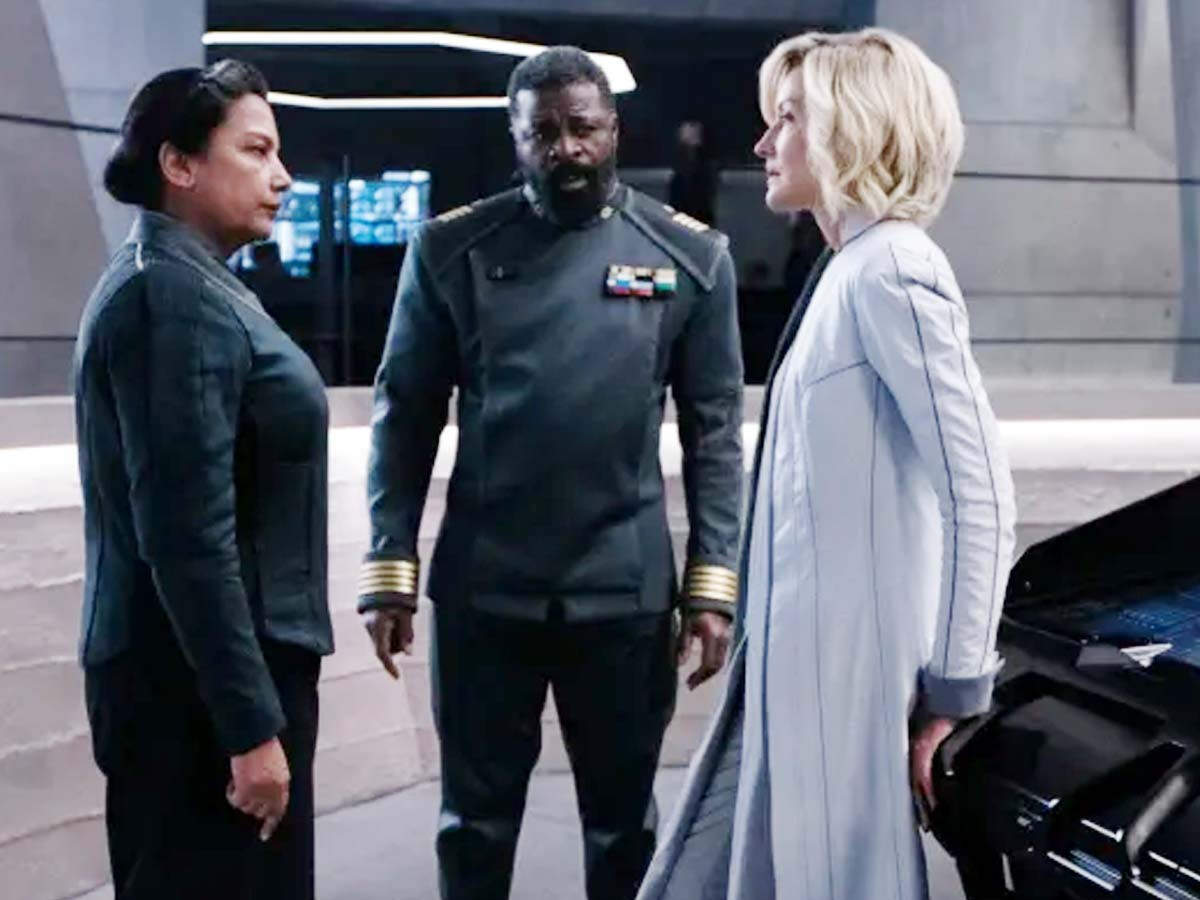 "Surtout quand elle a fini, je me souviens de m'être baissée et de lui avoir embrassé les pieds, lui disant à quel point j'étais fier qu'elle soit là. Elle a été complètement époustouflée par ça et on a bien rigolé », a ajouté Paul. Madame Sousatzka, La Nuit Bengali, City of Joy et Son of Pink Panther ne sont que quelques-unes des précédentes productions internationales de Shabana. Elle apparaîtra désormais dans Rocky Aur Rani Ki Prem Kahani de Karan Johar et Ghoomer de R Balki à Bollywood.
Halo sera disponible en streaming sur certaines plateformes OTT à partir du 24 mars.